Congrats to the winner of the first round Elizabeth!! Please enter for the next round to win a Cd!!!
"There are no free rides... but there is free stuff!!"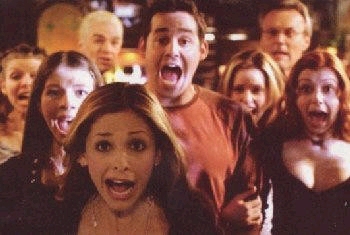 The first and possible only annual Beth and Nina lost their minds and give you free stuffathon!! or shorten down:
The Unofficial Season 7 Sweep Stakes!!!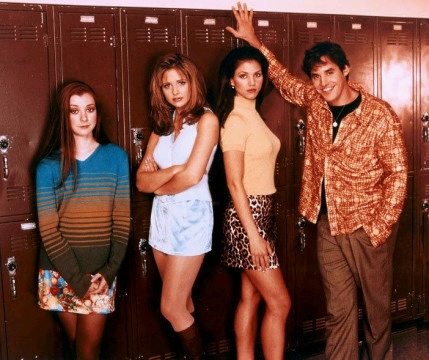 Welcome to the Unofficial Season 7 Sweepstakes!! My friend, Nina and I put together this contest in order to say goodbye to Buffy since this is the last year of Buffy *so we have heard*.
The contest involves Nina and I asking questions about a few of the episodes *meaning the season 7 episodes before they are shown of course* Such as how many times will Giles clean his glasses in this episode? Each person will be able to take a guess at every question for the episodes and put an answer in the form that will be opened the first day of the competition. At the end of each round *there will be 3* Nina and I will count up the guesses and see who had the most correct guesses. There will be different things each round for each person to choose from that wins. Please tell everyone you know about this contest so that it will be bigger and better then ever and will be more fun for everyone. Buttons and banners will be are up so please pick one up and support us. If any questions of comments about the contest please feel free to
email me
.